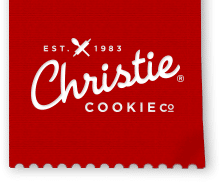 The Christie Cookie Co.
A migration from Magento 1 to Magento 2
A new version of Magento with a checkout process that gets more sales
The Problem
Upgrading Magento from 1 to 2
The enterprise version of Magento was very expensive
Magento 1's end of life date was looming
A prior agency had tried to upgrade the website and failed
The checkout was not customer friendly, a 6-step process
Key features were missing from checkout that could improve sales
Our Solution
Upgrading to Magento 2
First, we rebuilt the website on Magento 2. Upgrading from version 1 to version 2 is a complete rewrite.
Simplify the Checkout Process
Next, we reduced the steps to checkout from 6 to 3. Less work for a customer means more sales.
Added Checkout Features to Upsell
Finally, we added several features to the checkout to help sell more, like a ship-later calendar, abandoned cart, and gift messaging.
The Result
Migrated to Magento 2 risk free with at a fixed-price
A website migration from Enterprise to Community, saving thousands per year
Simplified checkout from a 6-step to a 3-step process
Ship later capability with calendar at checkout that gave > 10x ROI on day one
The "abandoned cart" feature automatically brings in lost revenue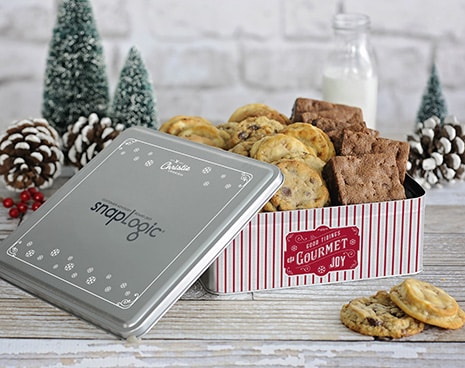 Improve the Gift-Giving Experience
Everyone loves giving a great gift. And the faster you can get the customer through checkout, the more sales you will get. Here we simplified the checkout from a 6-step process slugger to a 3-step flow. Page one takes the customer's information, page two handles shipping and gift messaging, and page three is a credit card and order review step.
Give now, give later, give with a message
On page two, we added a new feature, "want to ship this later?" Customers don't want to send a gift and it gets to the part weeks early (or late). With this feature, the customer can choose when the item ships to ensure the gift arrives on time. Also, the customer can add a gift message for each product ordered.
It's easy for the page to get busy with so many options so we added (?) tooltips to tuck away some of the information.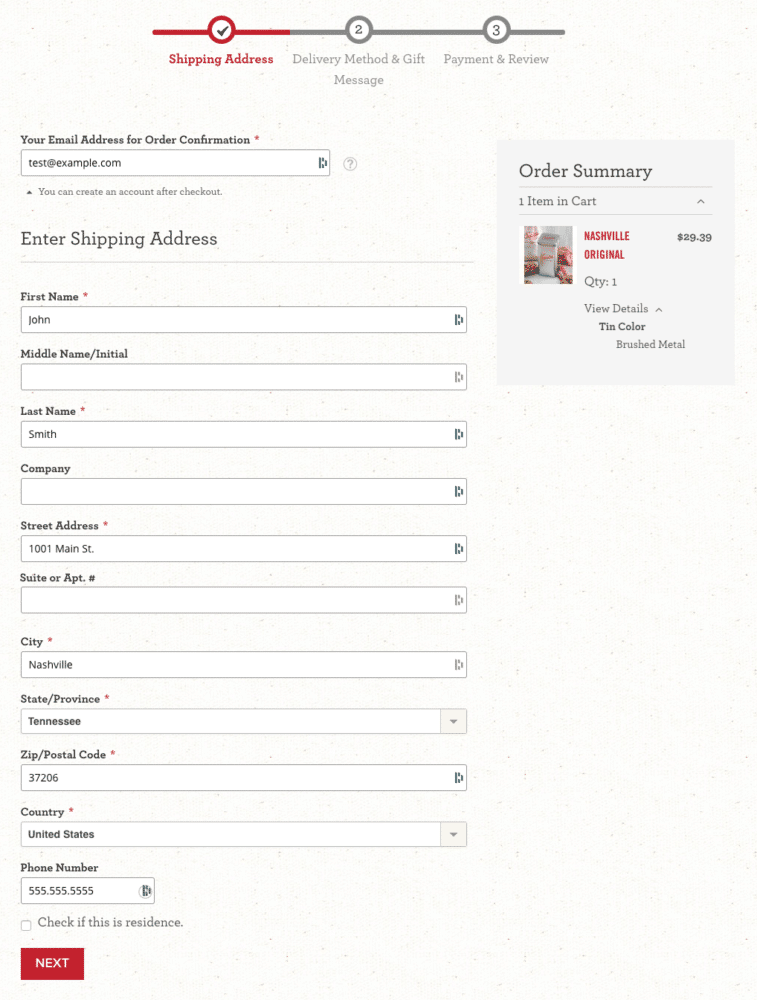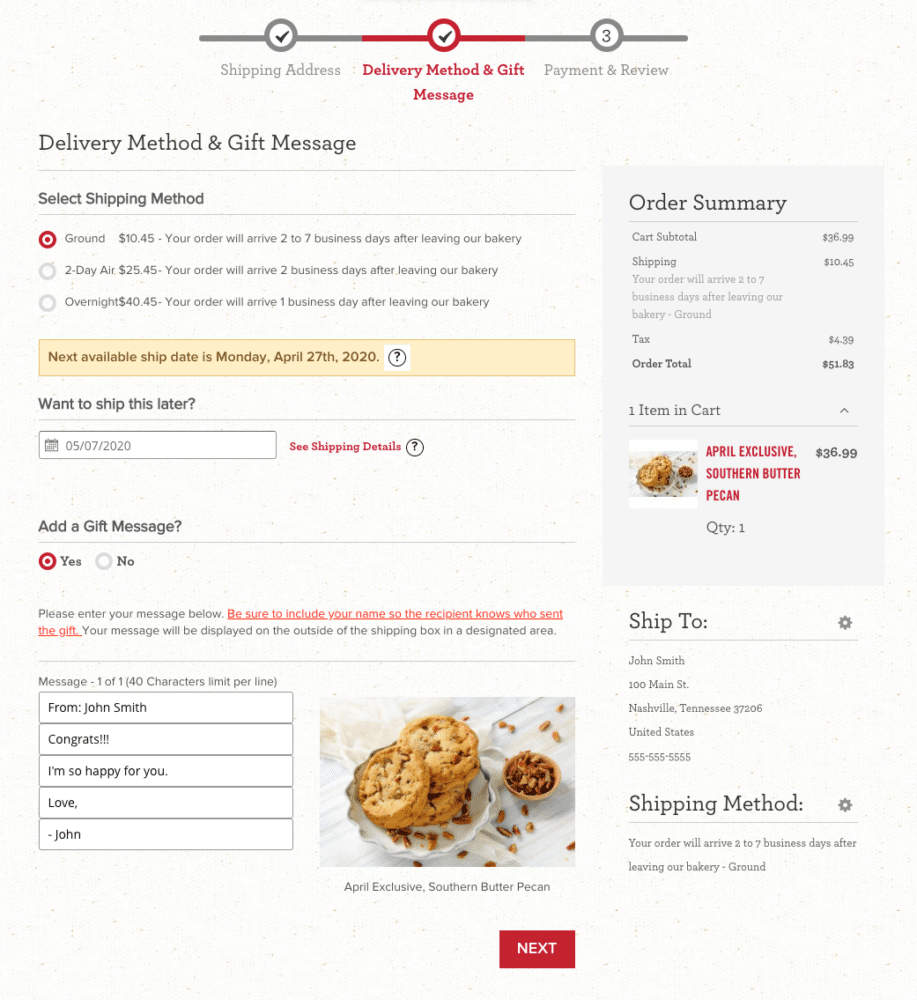 More than meets the eye
Built to scale around the client's workflow
The design of the website doesn't always tell the whole story. Businesses often have a need to integrate their website with their retail workflow. This website fell into that category and had a few customizations like:
Supports multiple storefronts
Syncs orders to the Point of Sale system
Handles delivery date options based on capacity
Talks to third-party email marketing services
Friendly for the administrators to make updates
Two stores in one instance
Christie Cookie makes the cookies for the DoubleTree hotel, so we've got a second store to support the DoubleTree cookie sales.
It's a much simpler store but it leverages the full backend built for Christie Cookie.
"
Bennett Web Group has been instrumental in our website, moving us to the new version of Magento and maintaining our website. We couldn't do it without them!
Coco Kyriopoulos, Vice President
Christie Cookie
Get a Free Consultation
Ready to start your project?
We're proud to work with organizations like this and would love to show you how you can get similar results. Get a Free Consultation