A record label needs to be able to push out new artists websites quickly and promote them affordably. Capital Records needed a solution where they could do just that. We settled on WordPress for the content management system and build a theme where the assets could easily be uploaded, text could quickly be changed and CSS (the styles/look) could be modified with little or no code changes.
Of course, it works and looks great on mobile.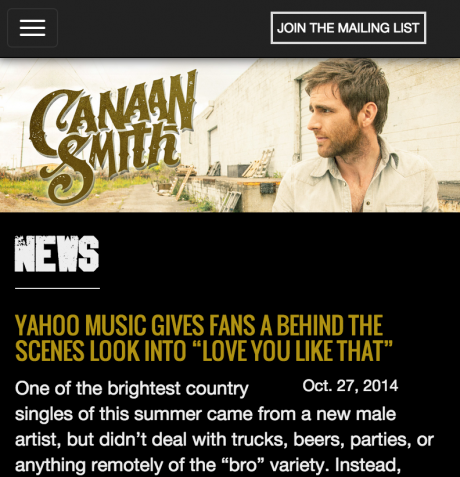 Additionally, it works great for other clients, as you can see below.
suggested dose by doctors healthy clients, and 5mg of aging adults and malnourished people, along with those with liver failure. The tablet is recommended to be taken get medications here prior to going to bed.