Just a few of the businesses that trust us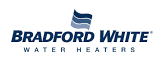 How much is an average website really costing you?
Customers leave your website after a few seconds
Wasted money on marketing campaigns and ads
You don't stand out from the competition
Losing customers to your competition
Missing out on a steady stream of customers
Your marketing plan isn't growing your business
Every business needs a website that helps it grow.
As a fellow business owner in a competitive space, I know how difficult it can be to stand out from your competition. It's frustrating when you've got a great product but your customers leave your website without giving you a chance.
At Bennett Web Group, my team and I have a proven five-step plan to ensure your website tells a story that lets you stand out from the competition. This improves your leads and reduces your marketing costs, which is the best way to grow your business.
Our process works to help you stand out
SCHEDULE A CALL
We have a discovery call where we get to know each other, ask questions and create a plan that's sure to help you win quickly and in the long run.
BUILD YOUR WEBSITE
We take you through our five-step process of creating a website that tells your story in a compelling way. This makes your customers feel great and want to buy from you.
GROW YOUR BUSINESS
You will see measurable results while we monitor and maintain your website without you having to worry about anything.
Our new websites come with up to $500 of changes for FREE every month!
As your business grows and time passes, your website will change. Unfortunately most website companies will nickel and dime you to keep your website up to date. We believe that's not right. That's why we offer free updates and support every month so you can get back to growing your business. Whether you need content updates, design changes, or development, we've got you covered.
Schedule a Call
Our clients trust us and are growing their businesses.

"Our website is now delivering fantastic results! Since launching our new site, we are almost always booked."

"We are having incredible growth! I feel like we are working with Thomas, not just band-aiding our problems."

"Since we've been working with Thomas and his team, we've seen consistent growth in our business. He is an essential piece of our web and e-commerce projects."
See Donald Miller's of StoryBrand's endorsement of us
Your organization has seen some great results.
We ensure your website takes your business to even greater heights.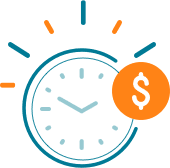 Save Time
and stop doing it all by yourself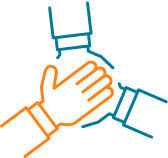 Alleviate the Headache
of trying to go it alone online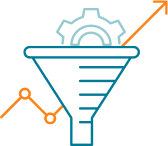 Convert Leads
into paying customers
Increase Revenue
with a website that works
What makes us different?
As a small business owner, you're probably frustrated that you aren't getting enough business on your website. You've been successful getting your business operations down, hired some employees, and brought in enough Nashville Web Design business to get you to this point. New customers have come in by word of mouth, referrals, sheer will power, and maybe a few online leads. You and your team have put a lot of time and energy into the business. You've proven it works. Now you want to scale it.
Perhaps you've spent some time looking at your website metrics, Google Analytics, or whatever data and you find it strange how few leads or sales you're getting. Of course you would like more visitors but it's not clear why the visitors now aren't converting. Or perhaps you don't know your conversion rate. Either way, it feels like more should be happening.
Maybe your website actually looks good. You hired a fancy marketing firm and they designed some pretty pictures and clever words that really just confuse your customers and make them confused about what you do. Or you hired your spouse's cousin and you're embarrassed because your business is way too professional to have a Nashville Web Design website like you do now.
The thing is most businesses get to where you are today by grit, hustle, smarts, and good operations. To get to that next level you need a Nashville Web Design website that actually works for you, converting leads and sales.
The Ultimate Website Checklist
Most businesses waste tons of time and money because their website doesn't convert traffic into leads and sales. This free checklist will help you make sure your website is converting more leads and sales.